YOUR HIGH STANDARDS ARE OUR HIGH STANDARDS
Sientra offers leading transformative treatments and technologies focused on progressing the art of plastic surgery and making a difference in patients' lives. With unrivaled safety, state-of-the-art science and exceptional service, our portfolio of proprietary innovations radically advances how plastic surgeons care for their patients.
Our philosophy is simple: We place superior products in the most skilled and qualified hands to provide you with safer, more beautiful results.
– Ron Menezes
Sientra President and Chief Executive Officer
Proudly Manufactured in

the United States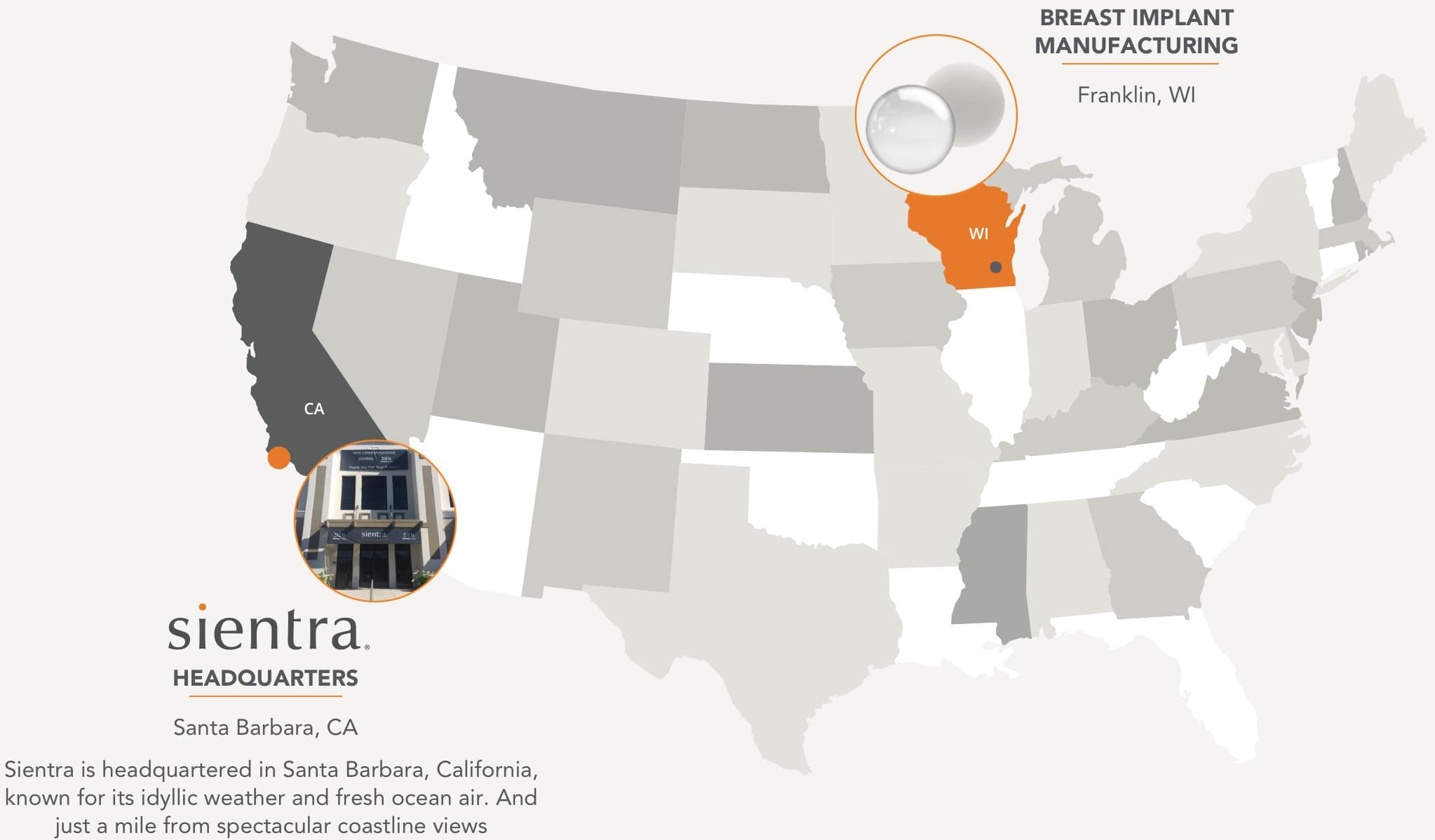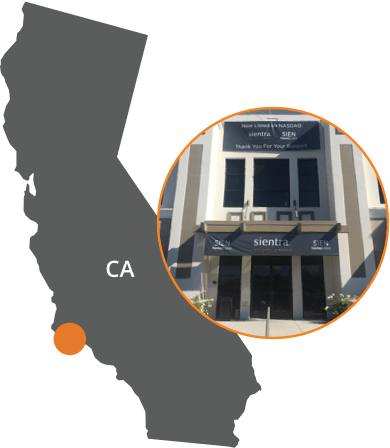 Headquarters
Santa Barbara, CA
Sientra is headquartered in Santa Barbara, California, known for its idyllic weather and fresh ocean air. And just a mile from spectacular coastline views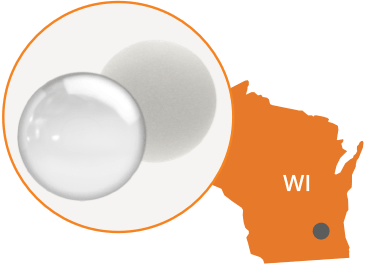 Breast Implant
Manufacturing
Franklin, WI
Dedicated to Creating an Exceptional Product with Unrivaled Safety
We Help Build

Relationships and Careers
We are seeking exceptionally talented and motivated people to join our team. If you are looking for a career that is both challenging and rewarding, and to work for a company at the forefront of the aesthetic industry, please click here to see our open opportunities.